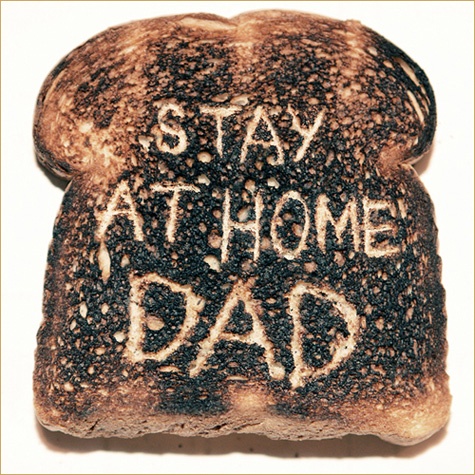 You read that right. It's not a misprint or a trick to get attention. As of Friday, May 23rd 2014, I will no longer be formally employed. I'm becoming a stay at home dad.
After 17 years in education serving as a principal, teacher, coach and mentor, I'm quitting my job to be a stay at home dad.
Those are the most exciting words I've ever typed on this blog! I'm starting a new journey.
They are also the scariest words I've ever typed on this blog because I'm starting a new journey.
I've waited a long time to share this news and start talking about what has brought our family here. It hardly seems real even after formally declaring my intentions. Maybe my new life as a stay at home dad will me next week as I start to clear out my classroom. My guess is I won't feel it's full impact until sometime next fall, probably on the first day of the new school year.
The decision to be a stay at home dad appears to have come out of nowhere to those in my circle of influence. Obviously the students were surprised last week when I shared the news with them. I hadn't hinted at this at all, even though I've known for some time this was going to be my final year. What appears to those outside to be a surprise, is actually the culmination of a multi-year prayer journey.
That's right…I don't make decisions quickly. Especially when it comes to leaving a place to which I've committed my entire adult working life.
I can't unpack all there is to share about this move in one single post. So if you came here looking for a step-by-step tutorial on how to become a stay at home dad or the financial challenges associated with it, that's coming later.
For now, I'd simply like to focus on "the why."
Following Through On the Stay at Home Dad Desire
Life is a series of choices. Sometimes those choices collide and cause friction no matter which option is chosen. Regardless of the situation, we can never say we don't have a choice. There are always options.