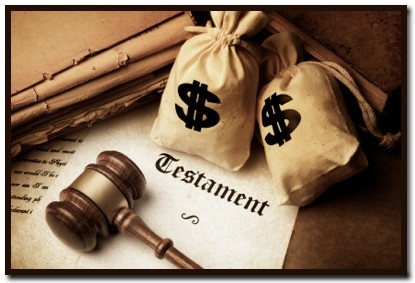 It's time to start thinking to whom I will leave my inheritance. If statistics are any indication, I've reached the halfway point of my life. Unless the genes of my grandfather on my mother's side get passed to me, I've only got about another 40 years to go. It's a sobering thought but not one that keeps me awake at night.
These two realities of life I know to be true:
1. Our death will occur at a fixed moment in time.
2. Nobody knows exactly when that moment will be.
So death displays aspects of certainty (we will die) and uncertainty (when?). I find that dualistic nature fascinating. Perhaps that's why issues surrounding death and what will happen after we are gone remain difficult to discuss. We simply don't like thinking about anything that relates to the end of us.
But we have to think about it for there is so much at stake. Mess up our death and it could impact those left behind for generations to come.
Where Does My Inheritance Go When I Die?