Everyone has money problems…even the wealthy. They may not be the same type of problems that someone with a hundred thousand dollars in student loan debt is experiencing but they exist nonetheless. It would seem that having more money doesn't isolate a person from having more problems.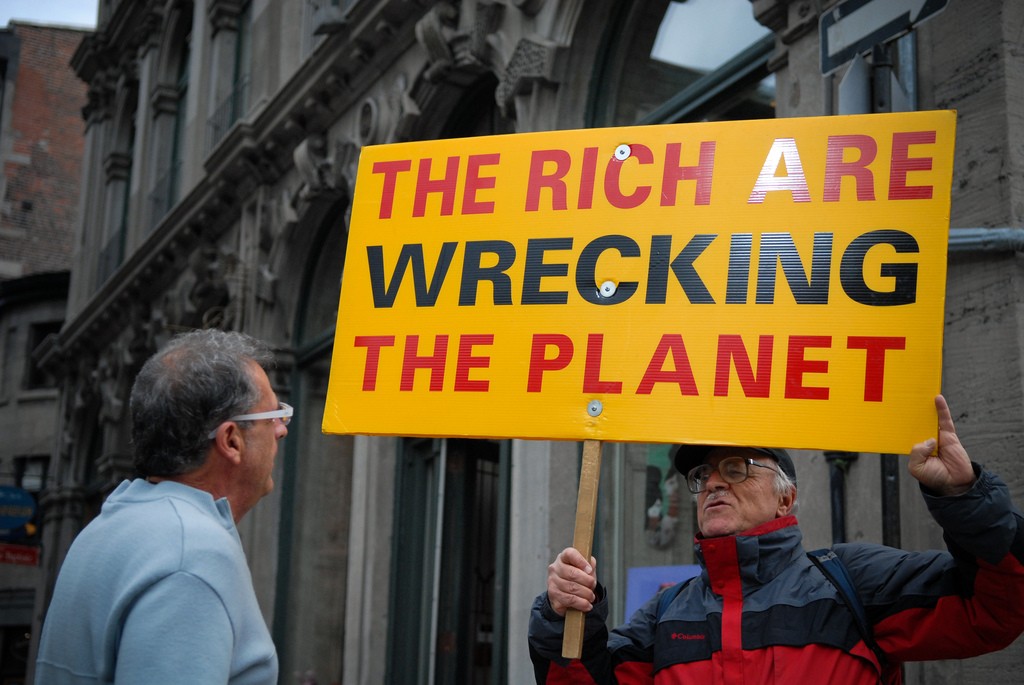 I don't consider myself rich by any means. I'm not even sure how to accurately define whether someone is rich. What net worth number does a person have to reach before they are considered wealthy? $1 million? $5 million? $10 million plus?
For me, I would consider someone with $10 million in net worth to be rich. If they had all that money in cash, they could retire and live off $200,000 a year for 50 years. Does that sound rich to you?
Although we'll probably never reach the $10 million dollar plateau, my wife and I have come to the point in our financial lives where we are worrying less about money. We don't have to concern ourselves with paying off a mortgage and the kid's college tuition is pretty much on pace to be adequately funded. The same goes for our retirement. According to Dave Ramsey's baby steps you could say we've reached Baby Step 7 – building wealth.
While we don't struggle with putting food on the table I've noticed other problems creeping into our lives as our net worth has increased. It got me thinking about the money issues of the wealthy and what they might be dealing with on a personal level. We haven't experienced most of these but I'll admit to being shaken on a small scale by a few of them.
The More Money More Problems of the Wealthy
While not exclusive, these are the 10 problems I see creeping into the life of someone with considerable wealth.
Dealing with the fear of losing it
Let's face it…very few would ever become rich without working hard for it. Whether that's a corporate executive, business owner, professional athlete or any of us with enough time and focus, it takes a lot of effort and discipline to accumulate wealth.
But fear is no respecter of the wealthy.
When you had no wealth you weren't afraid to lose it. When wealth comes the fear of losing it kicks in. You've worked so hard to get there…God forbid you could take steps backwards or worse yet lose it all.
It's irrational. It's not grounded in logic. It makes no sense you'd go back to how life was before.
But the fear of losing it all is just there. It exists. And the wealthy have to deal with it.
Dealing with wanting more
More money, more problems? How about more money, more money!
When does enough become enough?
If the rich get eaten up with the fear of losing it as I described above or view the accumulation of wealth as a competition with others, then the answer could be "I never have enough!"
Dealing with the availability of goods
More money brings with it the availability of different types of goods. That kitchen remodel, brand new BMW and overseas vacation were never a consideration when you were getting out of debt and had no money.
How do you manage your desire to spend knowing that pretty much any consumer item you want to purchase is attainable?
Dealing with access
In similar fashion to being able to purchase any consumer item would be having access to services and places.
Wealth allows you to get into places, see people and be given services you never possible could have been granted with little or no money. That's not necessarily bad but could be if those places lead to inappropriate or addictive behaviors.
On this issue, I'm reminded of this proverb from the Bible, "The poor man is hated even by his own neighbor, but the rich has many friends." (Prov. 14:20).
Dealing with the expectations of others
If you've ever seen the ESPN documentary "Broke" which describes the lives of wealthy athletes you know this to be true. There is an expectation that the wealthy person should take care of those around them. In fact, they are often manipulated to do so and left feeling guilty and ashamed if they don't.
Most of the time this comes from family and friends. Even children get wrapped up in expecting their parents to buy them anything they want. And even organizations could also expect the rich to bail them out with their vast treasure trove of wealth.
Dealing with giving too much
There's nothing wrong with giving away money to help others. That is unless you are giving away too much and are giving for the wrong motives (i.e. to gain access or because others expect it or to manipulate others).
Those with wealth have to develop a giving plan so they can be intentional with giving their money. Otherwise it will have the tendency to be thrown around at whoever asks and be wasted on issues that are not important.
Dealing with a change in values
What you once believed about how to manage money may change as the wealth accumulates. For example, as you accumulate more and more money it may lesson your feelings about being thrifty and seeking out bargains.
This could really have an impact in a marriage where one person is a natural spender and the other is a natural saver. The saver many never want to quit saving even with millions of dollars in net worth. The spender may see the net worth as a license to release the hounds on spending. Those divergent opinions will cause conflict for sure.
Dealing with immaturity
In some cases of sudden wealth (like a professional athlete, lottery winner or an inheritance being received) great riches could serve to highlight one's immaturity. If you've never had wealth before and suddenly it's thrust upon you, the immature habits will likely make their way to the forefront and have to be dealt with.
Case in point from this past NFL season…Johnny Football.
Dealing with the jealous and angry
It's a shame the rich would have to deal with this issue but it's clearly prevalent in society. There will always be people who are jealous of the wealthy and will be angry at, even hate them simply for having it.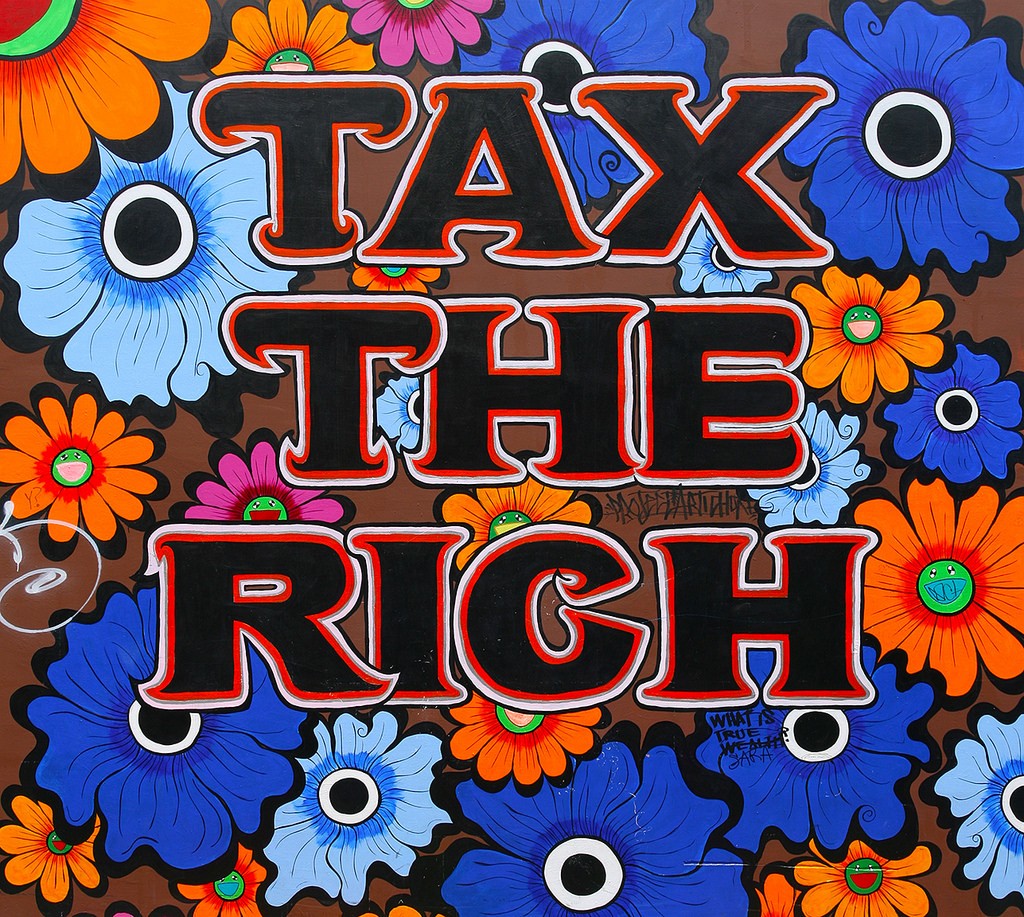 These people think the wealthy cheated their way to the top…stole from the poor to get to the top…or took advantage of a flawed system to get to the top. To the haters it doesn't matter if the person even worked hard to get to the top. They are still evil, rich people that only care about themselves and are destroying society and the planet.
(This problem works its way back around to the fear issue in this regard – the rich have to fight off the jealous and angry who are always scheming for ways to take money away from the rich. This can be clearly seen in the cries from politicians to tax the rich more than others and give their money to "the poor" – i.e. back to the government.)
Dealing with legacy
Life on this earth comes to an end at some point, even for the wealthy. They will pass away just like anyone else.
What they do with their wealth could have quite an impact on those left behind. They could drastically change the lives and fortunes of family members, a non-profit cause or other organization if vast sums of wealth are left to them in the will.
Maybe even more important than what happens with the money at death is how the money is used in life. Andrew Carnegie once said, "Surplus wealth is a sacred trust which its possessor is bound to administer in his lifetime for the good of the community." How a wealthy individual puts money to use during their life will go a long way in determining the individual's personal legacy.
I'll Deal With All That
I don't know how these problems compare with what you are going through right now. Maybe they seem less trouble than what you are experiencing. I'm sure some of you are thinking right now, "Heck, I'll deal with all that if I could be rich."
Maybe so.
The point in all this is for us to realize that more money doesn't solve our problems. It doesn't matter how rich you become. The money issues will morph and change from what you are experiencing today. They will still exist and consequently will need to be dealt with. They can't be swept under the rug at any stage of life.
Money problems never go away.
Questions: What other issues can you think of that the rich may encounter? Do these issues of the rich seem petty to you? Have you ever felt jealous of or angry with a rich person for having so much money? When would you consider someone to be rich? How do you deal with the fear of losing what you've already managed to gain?
Picket sign image courtesy of ItzaFineDay at Flickr Creative Commons
Tax the rich image courtesy of Steve Rotman at Flickr Creative Commons
Next Post: Is There Ever a Time When You Shouldn't Use a 401k?
Prior Post: 8 Amazing Christian Leaders