(Disclaimer: This is the longest post I've ever written at Luke1428 – over 2700 words including this disclaimer. It's been in my mind for awhile and a recent article at my blog prompted its posting. Let me dispel any notion at the start that I am upset at someone for not tweeting my posts. I love the community that is growing here and the readers I've encountered. You have added so much to this site that I am grateful  for the interactions and any Twitter love I receive from you. This post was born out of my first year blogging experience and is mostly designed to help up and coming bloggers understand the psychology of Twitter users and to not become frustrated when it seems no one notices or shares their work. With that said, I hope you enjoy this article and if you don't have time to read my epic now, bookmark it for later consumption. Thanks!)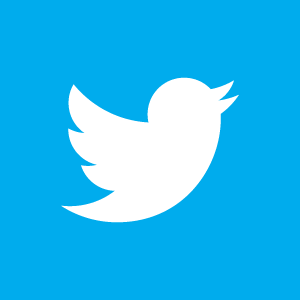 When I first started blogging over a year ago, the question that serves as this post's title gnawed at my brain every time I would put a new article on my site. Compared to where Luke1428 is now, I was getting pretty much no traffic in those early days. As I heard my blogger friend Shannon from The Heavy Purse say once on her site, "Only the crickets were reading." Now that's funny! But a few months in, I could see from the site statistics that people were viewing my posts. And more specifically people I knew that had Twitter accounts were leaving remarks in the post comment section.
So why wasn't I getting any Twitter love? I mean, the Twitter share tab is right there at the end of the post. If you cared enough to read (and especially if you left a comment) why not tweet it out to all your followers? Seems like the courteous thing to do, right? Needless to say, I was very confused as a newbie blogger.
Last Tuesday, I wrote a post entitled "Freedom: It's Why Budgets Rock!" that generated a lot of buzz on my site and at the various social networks. I responded to 15 comments, received 7 Shares and 9 Likes on Facebook and had an astounding 29 Tweets (only three of which were generated by me). So 26 other people felt that article deserved to be shared on Twitter, making it the most tweeted post I've ever had.
(I know those statistics are chicken feed for some of you but I was pumped!)
(Shameless plug update: Since I wrote this, another post "Is the Effort to Get Rich Worth It?" has received 37 tweets. Go figure.)
What made these posts stand out more than others? Believe me, I'm still trying to digest that because whatever it was, I need to do more of that. I have my theories and will share some ideas about tweeting shortly.