Do you love spring cleaning? I used to think that I loved to clean. Now that I've had some more time around the house as a stay at home dad, I realize I don't love the process of cleaning. It's something else.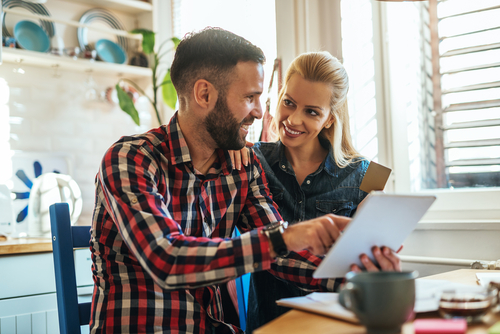 What I actually love are the results and satisfaction that come from cleaning. For few brief moments of my life that space I just worked on is perfectly in order. It's fresh, purified and clean. It's organized and pleasing to look at.
During this time of year I usually embark on the spring cleaning of something. I'm working on our garage right now. What an organizational task!
In my mind, spring cleaning serves several purposes. First, it's a purging process – getting rid of what you don't need. But I also use spring cleaning to get organized and freshen things up a bit. And if I get really ambitious, I tackle those hidden places in the house where dirt and bacteria thrive.
The house isn't the only place though to work on spring cleaning. You can't forget to look at your finances. Granted, it's not something that you might naturally think to do during the spring. But this area of your life also gets a little messy from time to time. So while you are cleaning everything else, why not give it a look as well.
To get you started, here are places where you should give your finances a good spring cleaning checkup.